A Web Home for Each of Your Properties!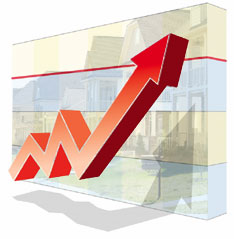 Watch your occupancy rates grow!
At Common Sense Prices
Yes, it really is possible to have a unique Web site working for each of your properties, 24/7, for a very minimal cost. Prospective tenants can view floor plans and photos, check out shopping, schools, churches, recreation and entertainment in the neighborhood, fill out a rental application and even place a fee to hold an apartment, all from the comfort of their home - even if it is 3 AM and they are 2,000 miles away.
In the past, for many property management companies, it has just not been feasible to develop Web sites with independant domains for each individual property. OnMark Properties has changed all that with a method that allows you to establish a Web presence for each of your properties for less that the cost of one week's classified newspaper ad!
Our method is not based on quality-cutting. Nor is it rocket science. It's just a good common sense approach to property management Web development.
Easily Accept Payments Online
This is something we encourage property owners to do, but it is no longer part of our services, for reasons that are very beneficial to you, the property owner or manager.
In the past, accepting online payments required going through an online merchant account processor that charged a percentage of the transaction - a cost that was prohibitive, even if shared between the landlord and tenant.
Today, there are companies like cozy.co and eRentPayment.com that provide these services for free or for very minimal transaction fees.
Should you sign up with one of these services, (and we strongly recommend you do) we can provide a payment link on your Web site.
These companies offer other services as well, to help minimize your paperwork and accounting time. Tenant screening is also included.
More Prospects
More Tenants
If you think individual Web sites for your properties will not make a big difference in your bottom line, think again. According to recent studies, 97% of prospective tenants shop online.
A unique Web address not only adds prestige to your property, but it is a big boon to property promotion, as well as providing convenience to you, your staff and your current tenants as well.
Property web addresses can and should be added to brochures, business cards and, most importantly, all advertising and signage. A web address is much more memorable than a phone number.
The Manager's Editor
OnMark Properties web sites feature content management methods to allow individual site managers or the main office to keep sites updated with current information.
Vacancy information, including individual apartment descriptions and pricing, can be kept current with OnMark's Manager's Editor.
Your Waiting Lists can also be maintained, and an easy-to-use call-back sheet can be printed out when it comes time to start calling the people on your list.
Move in Specials can be included and highlighted on your home page simply by filling in the appropriate information in the Manager's editor.
Contact Information is also easy to edit. Should there be a management, e-mail, phone number or other contact information change, it takes only a few seconds to make these changes in the property database.
The OnMark Properties Manager's Editor is a great tool to keep your web sites alive and up-to-date!